Welcome to the website of Nurture green salon & spa
Lisa Liptak
Owner & Master Sylist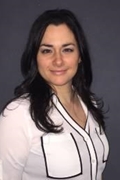 With over 19 years experience, Lisa has a passion for doing hair and makes her feel great knowing that she provides her services without harm. Lisa delivers pure talent and excellence, nothing less. She truly enjoys and specializes in doing hair color. Lisa regularly attend classes and seminars because she believes that education is crucial to being successful and there is always more to learn!
Kayla Krug
Master Stylist & Curly Cut Specialist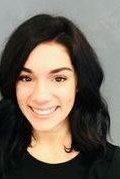 Kayla has over 9 years experience in the hair industry. Through continuing education she has mastered curly hair cutting and eyebrow shaping including threading which is a more natural form of hair removal. She is passionate about learning and educating her clients on the importance of using natural color and products. Kayla's positive attitude & upbeat personality leaves you with a memorable experience!
Angelina Acquaviva
Stephanie Villano
Kelli Jeanson
Susan Profitt
Kennedy Mascord
nurture green salon & spa
182 South Broadway, Saratoga Springs
Tuesday

Wednesday

Thursday

Friday

Saturday

10:00am - 7:00pm

10:00am - 7:00pm

10:00am - 7:00pm

10:00am - 7:00pm

10:00am - 5:00pm